There is a wealth of free resources available to businesses that are looking to create and maintain effective remote working environments.
Working from home is becoming increasingly popular as more people realize the benefits of having flexible hours and the ability to act on their own schedule. It requires a different set of skills and resources than a traditional workplace, and those who take the plunge often find that their productivity is higher and the transition is smoother when they use the variety of free resources available.
Here we share with you free resources we use because they are really free (or sometimes can have low cost) and we find them useful, too (not all free resources are useful 🙂 )
Money Line
Money Line is an interesting free traffic source. The "Line" consists of all the persons signing in, and you can send your message with your link to all of them. ANY link. You can even choose the countries you prefer to market in. Your success depends on your capacity to write attractive messages to convince those people to open them.
Does it work? Well, this site is alive just for many years and you will find all the most known marketers continuing their work there. It means they sell.
Free Website Builder
One of the free website builders allows you to create a website, a landing page, and a blog. You can upgrade to your personal domain later if your site goes well.
Classified Submissions –
FREE TRAFFIC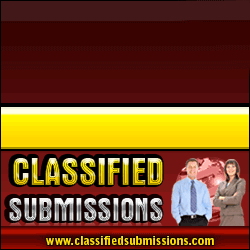 This is an entire classified submissions system with a series of FREE submissions software. Read their page carefully to catch all the incredible FREE proposals.
Traffic and Sales
This is a system of tools and services—free and paid—that will maybe surprise you. Free landing pages. Free popups. Advertise free and get quality targeted traffic. SEO traffic. Link tracker. Email list management.
Analyze Your Website For Profitable Keywords
Sometimes is very useful to know what keywords to find search engines on our websites to correct the situation. This website has some other free analyse tools, too. LocaliQ and their other tool WordStreem; Ubersuggest is another free tool and extension to use, and Keywordtool.io/, Soovle.com/. Finally, a very useful extension is Keywords Everywhere.
Traffic Ad Bar
Traffic Ad Bar is one of the oldest Traffic Exchanges, I think, and one of the most comfortable to use. As for me, I like two of them, the second I'll add later. While surfing you receive visits (correct number and "alive", not bots) and they do not spam you. I receive only necessary emails from them. As in other free traffic sources, you have to be very able to attract the attention
A good collection of free work-from-home resources can provide invaluable guidance and help cultivate an efficient and productive workspace wherever you find yourself. Free resources can help ensure that a work-from-home career remains viable and productive in the long run. The vast array of free resources available to those looking to start or maintain a career from home is incredible. From organizational tools to software development and industry news, free resources can be a huge help in setting up an efficient and productive work-from-home lifestyle. They can save time, money, and frustration, making the transition to a flexible home office a little bit easier.
In the age of digital disruption, businesses have quickly shifted their workforce to remote environments. In order to equip their employees with the tools they need to work from home, they must look to the many free resources available to them. As remote work becomes more popular and prevalent, business owners need to know what categories of free resources to look for in order to make the most out of their working experience.
The first category of free resources for businesses to consider is online resources. Online resources are a great option for many businesses, as they can provide a wealth of information about how to operate a virtual workplace. Popular online resources include popular websites such as LinkedIn, Google Drive, and Office 365, as well as other educational sites. These all provide relevant and up-to-date information that can help businesses make the most out of their remote environment.
The second category of resources to consider is webinars and podcasts. Companies often use webinars and podcasts to offer educational content and resources to their employees. These can include topics such as productivity, remote collaboration, and other business-related topics. By using these resources, businesses can ensure that their workforce is equipped with the knowledge and tools they need to succeed in a remote environment.
The third category of resources to consider is collaboration tools. Collaboration tools can provide seamless and effortless communication between employees, regardless of their location. Effective collaboration tools such as Slack, Zoom, and Microsoft Teams enable employees to interact with one another, collaborate on projects, and easily access data. This ensures that everyone stays on top of their tasks, even when they are not located in the same room.
Finally, the fourth and final category of resources to consider is social media platforms. These platforms can provide invaluable connections between employers and employees, allowing them to interact in real-time and share ideas. Popular platforms such as Twitter, Instagram, and Facebook are free resources, too, and can provide individuals with a meaningful way to stay connected with their peers, even when working independently.